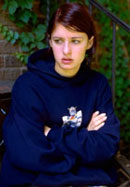 Info on



Boot Camps

Military

Wilderness

Therapeutic

Under 12

Over 18



Submit a Program
Advertise Here!

Montcalm School for Girls
Program Type: Residential Treatment Center
Ages:
State: OH
City: Van Wert

Contact Info:
Email: Send an Email using this form.

Program Description:
Montcalm School is ideal for young women who may be experiencing family conflict, are adopted, ADD/ADHD attention issues, attachment difficulties, narcissism, leaning disabilities/differences, passively non-compliant, oppositional behaviors, substance abuse, mild depression and other behavioral issues. Our young women may be lacking self-esteem, have poor body-image issues, may have feelings of abandonment, or may need additional support/help in developing social skills, all of which may have been unsuccessfully addressed in previous therapy settings.

Program Rank:
n/a of 5. (0 total votes.)
If you are Montcalm School for Girls
click here to edit/add information on your program.