Submit a Program
Advertise Here!
Search For



Troubled Teen
Boot Camps

Troubled Teen
Military Schools

Troubled Teen
Wilderness Programs

Troubled Teen
Therapeutic Programs

Adolecent
Under 12 Programs

Adult
Over 18 Programs




Programs For Troubled Teens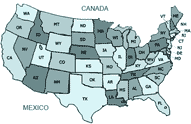 Are you looking for Troubled Teen Programs? Do you have a troubled teen? Is your teenager out of control? Many challenges face our youth today, and many parents ask, "What are my options?" The purpose of this site is to inform parents on types of programs for troubled teens, program costs, and methods of prevention,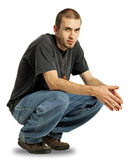 to help avoid harmful situations for your teen.

Click Map for Programs





With the numbers of troubled teens on the rise, many new youth programs are becoming available. There are many different types of schools and programs for teens.
Although there are many types of programs for troubled teens, they share the common goal of helping troubled teens triumph. These programs offer structure, discipline, and opportunity for our teens. There are many programs for troubled teens in the United States, Canada, and Mexico. Programs for Teens typically accept youth between the ages of 12-18, although teen programs do exist for adolescents from ages 8-12.
Troubled Teens Programs does not represent any particular youth program, boarding school or treatment center. We simply provide updated information to help parents make the right choice when it comes to there teen. You will find a variety of information on teen drug abuse, teen alcohol abuse, residential programs, medications for depression, add, and adhd. We hope to provide parents with the information the will need to make the correct decision for there child, whether that is placement in boot camps, and other programs for troubled teens, or in-house treatment with medication and other means of intervention.