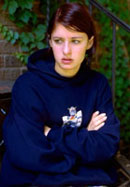 Info on



Boot Camps

Military

Wilderness

Therapeutic

Under 12

Over 18



Submit a Program
Advertise Here!

Terms of Use
TroubledTeensPrograms.com does not in any way endorse, guarantee or warrant (1) the qualifications, licensure or abilities of any individuals or organizations described in the Directory or (2) of services that these individuals or organizations may provide. (3) The accuracy of the information listed on this website. Schools and or Programs wishing to edit or remove their directory listing should contact us.
Information found on this site is for personal use, and should not be redistributed in any way. You should consult with the program/school prior to visiting them to better accommodate your needs. In no event shall TroubledTeensPrograms.com be liable to you or any other entity for the direct or indirect consequences of any decision or action you or any other person might make in reliance on the information contained on this site.
TroubledTeensPrograms.com may collect information from its users. If and when collected, this information is not re-distributed or publicated without written consent of the user. TroubledTeensPrograms.com may use "cookies" to store information for statistical puroposes as to how often people visit our site. This information may contain, but is not excluded to: IP address of user, Operating System of User, Number of Visits by user. This information may be published for advertising or other promotional ventures. TroubledTeensPrograms.com reserves the right to change the terms of the Dislaimer at any time. By using the information on this site, you are agreeing to these terms.