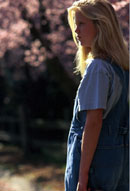 Info on



Boot Camps

Military

Wilderness

Therapeutic

Under 12

Over 18



Submit a Program
Advertise Here!

Casa By The Sea
Program Type: Boot Camp
Ages: 12 - 17
State: CA
City: Ensenada

Contact Info:
Email: Send an Email using this form.

Program Description:
Casa by the Sea provides an effective program for teens who are struggling in their home, school, or community. This Program is specifically designed to help teens replace inappropriate attitudes, behaviors, and habits with new, productive ones.

Program Rank:
1.5 of 5. (14 total votes.)
If you are Casa By The Sea
click here to edit/add information on your program.