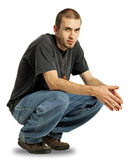 Info on



Boot Camps

Military

Wilderness

Therapeutic

Under 12

Over 18



Submit a Program
Advertise Here!

Aim House
Program Type: over 18
Ages: over 18
State: CO
City: Boulder

Contact Info:
Email: Send an Email using this form.

Program Description:
An individualized mentoring program for young adults.

Program Rank:
n/a of 5. (0 total votes.)
If you are Aim House
click here to edit/add information on your program.