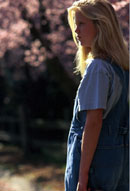 Info on



Boot Camps

Military

Wilderness

Therapeutic

Under 12

Over 18



Submit a Program
Advertise Here!

Gateway Academy
Program Type: Residential Treatment Center
Ages: 12-17
State: UT
City: Salt Lake City

Contact Info:
Email: Send an Email using this form.

Program Description:
Gateway Academy is a residential program designed to give young men every advantage in their transition back to family, relationships and life. Gateway Academy is resolute that each young man receives an individualized balance of intense therapy, accredited schooling and recreational ventures. Parents can rest assured their son is learning to create for himself a life where he feels worthwhile, connected and in control.

Program Rank:
1 of 5. (1 total votes.)
If you are Gateway Academy
click here to edit/add information on your program.