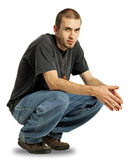 Info on



Boot Camps

Military

Wilderness

Therapeutic

Under 12

Over 18



Submit a Program
Advertise Here!

CEDU High School
Program Type: Boarding School
Ages: 12-17
State: CA
City: Running Springs

Contact Info:
Email: Send an Email using this form.

Program Description:
CEDU High School's intensive, 24-month program is designed to develop emotional maturity, self-confidence, appropriate social skills, motivation, and academic success. The program engages students through healthy relationships, experiential learning, and opportunities to experience success. The three cornerstones of the CEDU High curriculum are emotional growth, academics, and outdoor adventure. Arts are infused throughout these disciplines, and each reinforces the other

Program Rank:
3 of 5. (2 total votes.)
If you are CEDU High School
click here to edit/add information on your program.