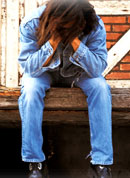 Info on



Boot Camps

Military

Wilderness

Therapeutic

Under 12

Over 18



Submit a Program
Advertise Here!

Copper Canyon Academy
Program Type: Boarding School
Ages: 12-17
State: AZ
City: Rimrock

Contact Info:
Email: Send an Email using this form.

Program Description:
Families today face challenges and struggles that often seem insurmountable. The stress and difficulty of working with a teenage daughter who is increasingly more and more out of control is one of the most painful experiences a parent can face. Parents frequently blame themselves for the problems their children are facing. Parents looking for residential placement for their child feel uncertain, scared, and many times doubtful about the future. The decision to place a child outside the home is one of stress, tension, and turmoil.Copper Canyon Academy, a boarding school for teenage girls ages 13-17, is truly a trailhead to success. We understand these concerns and face the challenge of assisting parents with the difficult task of turning these teens around. The staff at Copper Canyon Academy is comprised of well-trained professionals working with adolescents. Copper Canyon Academy boarding school for girls assists families and gives them the reassurance that there is a wonderful future ahead for their child and family. We truly believe combining a warm, caring, structured environment allows students to progress to their fullest potential.

Program Rank:
1.75 of 5. (4 total votes.)
If you are Copper Canyon Academy
click here to edit/add information on your program.