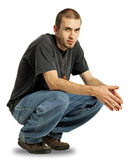 Info on



Boot Camps

Military

Wilderness

Therapeutic

Under 12

Over 18



Submit a Program
Advertise Here!

Coronado Academy
Program Type: Boarding School
Ages: 12-17
State: CA
City: Monterey

Contact Info:
Email: Send an Email using this form.

Program Description:
Coronado Academy's program is designed to appeal to adventurous, intelligent young adults seeking to "stand on their own two feet." Each student's program is tailored to his or her specific needs, and includes a rich core curriculum of experiential sciences, Latin American studies, and Spanish language courses. Students also grow personally through bi-weekly groups, quarterly seminars, and frequent Costa Rica adventures. Both the academic and personal growth curricula are designed to foster growth in the areas of Academic Achievement, Leadership Mastery, Social Responsibility, Cultural Adaptability, and Physical Well-Being. The enriched curriculum is designed to identify and nurture what is intrinsically healthy, creative, productive, and life affirming in older teens. The Academy's Academic Achievement curriculum caters to college aspirants and allows for a spectrum of abilities, ranging from bright students with mild learning difficulties that require remediation and small classes, to gifted underachievers requiring "catch-up" followed by optional advanced courses. College-level coursework will also be available for those students who want to start college in a supportive environment.

Program Rank:
3 of 5. (4 total votes.)
If you are Coronado Academy
click here to edit/add information on your program.