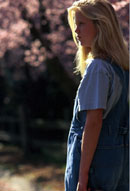 Info on



Boot Camps

Military

Wilderness

Therapeutic

Under 12

Over 18



Submit a Program
Advertise Here!

Shortridge Academy
Program Type: Boarding School
Ages: 12-17
State: NH
City: Milton

Contact Info:
Email: Send an Email using this form.

Program Description:
Students at Shortridge Academy are bright and engaging young people, 14 to 17 years old, who have struggled in traditional settings for a variety of reasons. They have experienced a recent decline and need continued support, academically, emotionally, and behaviorally to overcome challenges and find life-long tools for success.

Program Rank:
5 of 5. (1 total votes.)
If you are Shortridge Academy
click here to edit/add information on your program.