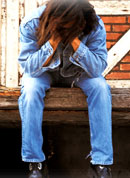 Info on



Boot Camps

Military

Wilderness

Therapeutic

Under 12

Over 18



Submit a Program
Advertise Here!

Avon Old Farms School
Program Type: Boarding School
Ages: 12-17
State: CT
City:

Contact Info:
Email: -none listed-
Phone:

Program Description:
At Avon, academic excellence consists of thorough instruction in the basic disciplines, the development of sound study habits, and the opportunity to be challenged by increasingly complex subject matter. Because of the quality and experience of the faculty and the careful organization of time set aside for personal instruction and guidance, we believe that a boy will find a superior academic program at Avon Old Farms.

Program Rank:
1 of 5. (1 total votes.)
If you are Avon Old Farms School
click here to edit/add information on your program.