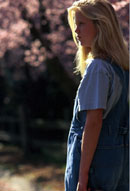 Info on



Boot Camps

Military

Wilderness

Therapeutic

Under 12

Over 18



Submit a Program
Advertise Here!

Heritage Schools
Program Type: Residential Treatment Center
Ages: 12-17
State: UT
City: Provo

Contact Info:
Email: Send an Email using this form.

Program Description:
Heritage is a private, not-for-profit, long-term, co-ed, psychiatric residential treatment facility for at-risk youth, ages 12 to 18 with a wide variety of disorders, including substance abuse. Dual-diagnosis treatment prepares these youth to engage in the recovery process, utilizing a "disease-oriented abstinence model," while integrating psychiatric, residential treatment with crucial chemical dependency concepts. We offer a wide range of services with a comprehensive continuum of care ranging from an intensive support unit to specialty treatment units based on diagnosis, age, gender, and functioning. We have created a home-like environment for our youth and an organizational culture that supports relationships, fosters spirituality, encourages normalization in activities and opportunities, and promotes respect and caring.

Program Rank:
3.6666666666667 of 5. (3 total votes.)
If you are Heritage Schools
click here to edit/add information on your program.