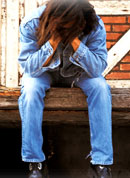 Info on



Boot Camps

Military

Wilderness

Therapeutic

Under 12

Over 18



Submit a Program
Advertise Here!

Turnabout/Stillwater Academy
Program Type: Residential Treatment Center
Ages: 12-17
State: UT
City: South Jordan

Contact Info:
Email: Send an Email using this form.

Program Description:
Turnabout/Stillwater Academy serves male and female students 12 to 17 years of age. Students and their families are generally experiencing interpersonal conflict manifested by the student in self-defeating behaviors such as: dishonesty, acting out, promiscuity, school truancy and failure, alcohol or drug use, and running away. These behaviors could be motivated by unresolved issues such as low self-esteem, adoption, depression, family problems, stress from a traumatic experience, executive functioning problems, or other emotional or psychological problems.

Program Rank:
5 of 5. (1 total votes.)
If you are Turnabout/Stillwater Academy
click here to edit/add information on your program.