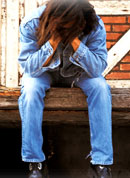 Info on



Boot Camps

Military

Wilderness

Therapeutic

Under 12

Over 18



Submit a Program
Advertise Here!

Adirondack Leadership Expeditions
Program Type: Wilderness Programs
Ages: 12-17
State: NY
City: Saranac Lake

Contact Info:
Email: Send an Email using this form.

Program Description:
Adirondack Leadership Expeditions is an intensive, outdoor based, character development program that promotes personal growth through a focus on insight-oriented experiences. The forested, mountain setting removes distractions and advances students in their quest to gain insight into their core values and accept responsibility for their choices. Our dedicated mentors and counselors challenge students to address personal issues and achieve success in a safe and nurturing environment.

Program Rank:
n/a of 5. (0 total votes.)
If you are Adirondack Leadership Expeditions
click here to edit/add information on your program.