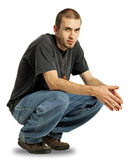 Info on



Boot Camps

Military

Wilderness

Therapeutic

Under 12

Over 18



Submit a Program
Advertise Here!

Wodland Hills Academy
Program Type: Residential Treatment Center
Ages: 12 - 17
State: UT
City: Woodland Hills

Contact Info:
Email: Send an Email using this form.

Program Description:
Sub-acute, highly structured and supervised (alarmed), very nurturing, intellectually stimulating, therapeutically diverse, medically conscientious, artistically sensitive, values oriented and deliberately small residential treatment center and boarding school For more information visit our website at <a href="http://www.woodlandhillsacademy.com/" target="_blank">Woodland Hills Academy</a>

Program Rank:
n/a of 5. (0 total votes.)
If you are Wodland Hills Academy
click here to edit/add information on your program.