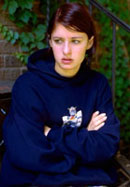 Info on



Boot Camps

Military

Wilderness

Therapeutic

Under 12

Over 18



Submit a Program
Advertise Here!

Trinity Teen Solutions, Inc
Program Type: Residential Treatment Center
Ages: under 12
State: WY
City: Powell

Contact Info:
Email: Send an Email using this form.

Program Description:
Trinity Teen Solutions, Inc. (TTS) is an at-risk girls', Christian-based, therapeutic residential treatment center program. TTS utilizes animal therapy, equine-assisted psychotherapy on a breath taking 4,000 acres at the base of the Beartooth Mountain Range. Our Catholic girls school for struggling teens is dedicated to helping young women of all Christian denominations through an education in fundamental Christian principles and virtue formation.

Program Rank:
1 of 5. (1 total votes.)
If you are Trinity Teen Solutions, Inc
click here to edit/add information on your program.