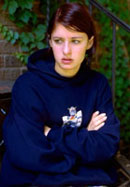 Info on



Boot Camps

Military

Wilderness

Therapeutic

Under 12

Over 18



Submit a Program
Advertise Here!

Mount Carmel Youth Ranch
Program Type: Boarding School
Ages: 12 - 17
State: WY
City: Clark

Contact Info:
Email: Send an Email using this form.

Program Description:
Mount Carmel Youth Ranch Christian Boarding School. Our schools for troubled teens provide students with the opportunity to learn at their own pace and receive individual attention. It is also an effective way of helping those with learning disabilities and motivational challenges. Often, struggling students will catch up to their age group within a year's time. The goal of MTC is to encourage them to take possession of their own education. Many go on to college and are academic achievers. Several learned so much from our school for troubled teens that they are serving our country in the U.S. military; they are making the country a safer place for us all. Mount Carmel also includes a credited courses in abstinence, communication skill & healthy relationship skills.

Program Rank:
5 of 5. (1 total votes.)
If you are Mount Carmel Youth Ranch
click here to edit/add information on your program.