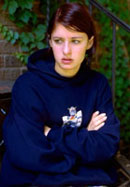 Info on



Boot Camps

Military

Wilderness

Therapeutic

Under 12

Over 18



Submit a Program
Advertise Here!

Aspen Ranch
Program Type: Residential Treatment Center
Ages: 12 - 17
State: UT
City: Loa

Contact Info:
Email: Send an Email using this form.

Program Description:
A co-ed residential treatment center for troubled teens between 13 and 17.6 years of age with a distinguished equine therapy program. Aspen Ranch is a licensed adolescent residential treatment center for troubled teens located in rural Loa, Utah, about three hours south of Salt Lake City. Aspen Ranch is surrounded by towering green mountains and incredible red rock desert which offers a great alternative to school for your troubled teen. There are miles of BLM and Forest Service land in all directions, and Capitol Reef National Park is just twenty miles away. The Ranch's co-educational residential treatment program is set in an ideal environment for troubled teens between the ages of 13 and 17.6 years, who need an opportunity to make positive life changes.

Program Rank:
n/a of 5. (0 total votes.)
If you are Aspen Ranch
click here to edit/add information on your program.