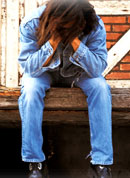 Info on



Boot Camps

Military

Wilderness

Therapeutic

Under 12

Over 18



Submit a Program
Advertise Here!

Island View
Program Type: Boarding School
Ages: 12-17
State: UT
City: Syracuse

Contact Info:
Email: -none listed-
Phone: 801-773-0200

Program Description:
Much like the human body requires a balanced diet that draws from the basic food groups, so does a troubled adolescent require a carefully selected assortment of services and interventions in order to make desired changes.In the past, less restrictive approaches may have rendered few or no results for adolescents requiring residentially-based care. Often,this is due to the inability to utilize all the necessary treatment elements and apply them in a choreographed manner.At Island View,we make it our business to use all the critical ingredients,not just a few, to combine the best recipe for success: * A therapeutic, positive peer environment * Individual, group and family therapy * Education

Program Rank:
2.75 of 5. (8 total votes.)
If you are Island View
click here to edit/add information on your program.