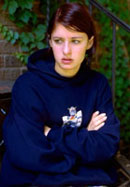 Info on



Boot Camps

Military

Wilderness

Therapeutic

Under 12

Over 18



Submit a Program
Advertise Here!

Centro por la Familia
Program Type: Teen Training Program
Ages: under 12
State: UT
City: Orem

Contact Info:
Email: Send an Email using this form.

Program Description:
We help the Spanish community only El Centro por las Familias está dedicado a ayudar a las familias a encontrar el tratamiento correcto y económico en los momentos más difíciles en la vida de un joven. Tenemos muchos programas disponibles, terapia familiar, terapia individual, escuelas militares, boot camps, centros de tratamiento residencial, y mucho más. Tenemos profesionales entrenados para guiar a los padres y el resto de la familia hacia los programas adecuados y más económicos para todos los casos. Los voluntarios están listos para dar consejos y guía para todos los desafíos de la adolescencia

Program Rank:
n/a of 5. (0 total votes.)
If you are Centro por la Familia
click here to edit/add information on your program.