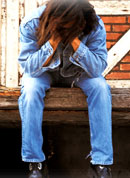 Info on



Boot Camps

Military

Wilderness

Therapeutic

Under 12

Over 18



Submit a Program
Advertise Here!

Life Development Institute
Program Type: Boarding School
Ages: 12-17
State: AZ
City: Glendale

Contact Info:
Email: Send an Email using this form.

Program Description:
Supportive residential living and services are an integral part of the program. The residential program is housed in a large gated apartment complex including a fitness center, two swimming pools, volleyball area, business center with personal computer, internet, copy and fax machines, and a furnished clubhouse. The apartment management hosts complimentary weekend continental breakfasts and monthly theme parties for all residents. The apartment complex used by LDI is located in the northwest metropolitan area in the City of Glendale. The com-plex has many amenities offering up-scale living. It is conveniently located behind the Arrowhead Towne Center, a super regional shopping mall with tremendous retail support from the surrounding community.

Program Rank:
n/a of 5. (0 total votes.)
If you are Life Development Institute
click here to edit/add information on your program.