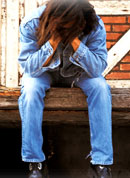 Info on



Boot Camps

Military

Wilderness

Therapeutic

Under 12

Over 18



Submit a Program
Advertise Here!

Majestic Ranch
Program Type: Boarding School
Ages: Under 12
State: UT
City: Provo

Contact Info:
Email: -none listed-
Phone: 877865993

Program Description:
Majestic Ranch Academy is a Specialty School, with an excellent academic program, for elementary and junior high students ages 7-13.Majestic Ranch Academy is located on a 2,000 acre working ranch. This ranch setting provides an excellent opportunity for the students to gain responsibility assisting with ranch duties in a beautiful and peaceful environment conducive to change. Children help with calving, lambing, caring for cows and sheep, and other ranch activities. The childís insight, awareness and perspective is broadened while participating in a meaningful process.

Program Rank:
2.8333333333333 of 5. (6 total votes.)
If you are Majestic Ranch
click here to edit/add information on your program.