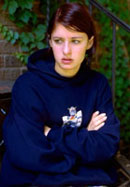 Info on



Boot Camps

Military

Wilderness

Therapeutic

Under 12

Over 18



Submit a Program
Advertise Here!

Montana Academy
Program Type: Boarding School
Ages: 12-17
State: MT
City: Marion

Contact Info:
Email: Send an Email using this form.

Program Description:
Montana Academy, a residential therapeutic school, emphasizes both treatment and education, and may be unique in the quality of training and experience of its leadership. We aspire to provide a school where the clinical expertise is sophisticated, but where the environment is simple. The school, built on a remote Montana ranch, combines an emotional growth curriculum, designed for youths with psychological problems, with a dual academic curriculum-- grounded in practical tasks, and so suited to students disenchanted and disengaged from conventional classrooms. Experienced clinicians, trained teachers and seasoned outdoorsmen integrate treatment and learning in the classroom, in the kitchen, on the ranch, on the river and around mountain campfires.

Program Rank:
2.3333333333333 of 5. (3 total votes.)
If you are Montana Academy
click here to edit/add information on your program.