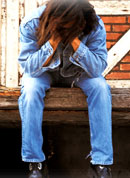 Info on



Boot Camps

Military

Wilderness

Therapeutic

Under 12

Over 18



Submit a Program
Advertise Here!

Nawa Academy
Program Type: Boarding School
Ages: 12-17
State: CA
City: Gulch

Contact Info:
Email: Send an Email using this form.

Program Description:
Often referred to as the best kept secret in private education, Nawa Academy is a coed, independent boarding school located on the West Coast. As a leader in experiential education, Nawa Academy serves students in both middle school and high school, utilizing a hands-on learning approach. Examples of children who benefit from experiential learning include nontraditional learners, those with time management, motivational and organizational issues, as well as students with learning disabilities. This includes students with auditory processing, comprehension, visual processing, fluency and decoding, and attention deficit / hyperactivity disorder (ADD / ADHD). Students searching for a dynamic educational experience who are excelling academically may also benefit from one of our traveling or snowboarding programs. Nawa Academy is a fully accredited, college preparatory boarding school that offers many different educational alternatives to suit many types of students. Imagine a school that travels into areas such as Alaska, Washington, D.C., Ireland, China, Costa Rica, Spain, and Cuba to conduct their academic studies, or one that combines academics with snowboarding. Imagine a school with small classes, creative and fun teachers, and learning through doing instead of being confined to a classroom filled with more than thirty students. These are the dreams that have been realized by our students.

Program Rank:
3.3333333333333 of 5. (3 total votes.)
If you are Nawa Academy
click here to edit/add information on your program.