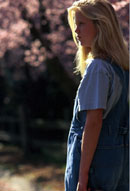 Info on



Boot Camps

Military

Wilderness

Therapeutic

Under 12

Over 18



Submit a Program
Advertise Here!

New Leaf Academy
Program Type: Boarding School
Ages: 12-17
State: OR
City: Bend

Contact Info:
Email: Send an Email using this form.

Program Description:
New Leaf Academy has been in operation since 1997. Green Ridge was our first campus and the Rock Mesa campus opened in the Fall of 2000. We chose the name "New Leaf" because it represents a new start, such as springtime. When we opened our schools, we were responding to some very unique needs. First, we recognize the specific needs of girls in their pre and early teen years. Growing up as a young woman can be extremely challenging. Secondly, families with the means and resources to provide an exclusive alternative educational option for their daughters were looking for such a place. One that would be able to intervene prior to the risky behavior associated with adolescence At New Leaf, we believe in Character Education. We believe in the importance of single sex education. We believe that the needs of girls age 10-15 are very different from girls age 16-19. We have designed our program with these beliefs in mind.

Program Rank:
4.5 of 5. (2 total votes.)
If you are New Leaf Academy
click here to edit/add information on your program.