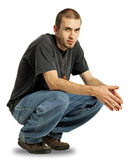 Info on



Boot Camps

Military

Wilderness

Therapeutic

Under 12

Over 18



Submit a Program
Advertise Here!

Northwest Academy
Program Type: Boarding School
Ages: 12-17
State: ID
City: Naples

Contact Info:
Email: Send an Email using this form.

Program Description:
Northwest Academy is a residential, co-educational high school offering a range of classes that enable your 17-year-old to earn two-years of traditional core academic credits in one calendar year. Through a customized plan of counseling and hands-on learning experiences, your child can catch up academically and address the issues that have caused them to fall behind. Your 17-year-old will develop the motivation, confidence, and skills to set college and career goals, and to assume the responsibilities of a young adult, capable of living independently. Customized curriculum A multidisciplinary faculty team made up of a teacher, counselor, clinician, and resource coordinator regularly assesses your child and a personalized plan is designed to meet your son or daughter's individual needs.

Program Rank:
2 of 5. (4 total votes.)
If you are Northwest Academy
click here to edit/add information on your program.