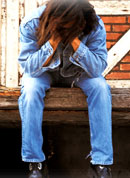 Info on



Boot Camps

Military

Wilderness

Therapeutic

Under 12

Over 18



Submit a Program
Advertise Here!

The Ranch House
Program Type: Boarding School
Ages: 12-17
State: OR
City: Portland

Contact Info:
Email: Send an Email using this form.

Program Description:
The Ranch House focuses on essential issues of character, awareness and accountability, ownership and empowerment. The foundation of our program is built upon the understanding that today's adolescents are in dire need of a process that allows them to deal with the increasing conflict and confusion they face every day. They need a process that challenges and acknowledges their physical and mental as well as emotional and spiritual struggles and accomplishments. We facilitate this process. Within that framework, we also address the issues of education and family. The participants gain awareness and "tools" through a structured program, which incorporates community service, academics, group and individual counseling, and family guidance and counseling.

Program Rank:
n/a of 5. (0 total votes.)
If you are The Ranch House
click here to edit/add information on your program.