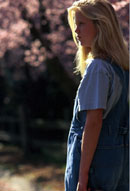 Info on



Boot Camps

Military

Wilderness

Therapeutic

Under 12

Over 18



Submit a Program
Advertise Here!

Stone Mountain
Program Type: Boarding School
Ages: 12-17
State: NC
City: Black Mountain

Contact Info:
Email: Send an Email using this form.

Program Description:
Stone Mountain School at Camp Elliott was established to provide adolescent boys ages 11-16 with an exciting alternative to traditional education programs. We are a licensed, year-round emotional growth school that provides a structured academic and behavioral program in an outdoor environment. Admissions are accepted year round. Many of our students have exhibited learning disabilities, attention deficit disorder, hyperactivity, and emotional or behavioral problems. They have had difficulty focusing on school work and other activities. Their parents may be frustrated by their child's inability to follow through on projects, whether it be a homework assignment or household chore. The experiences at our school provide a foundation for increasing self-confidence and responsible behavior. Students who meet the admission criteria can expect to stay at Stone Mountain School for a minimum of 12 months. Students live with their peer groups in rustic campsites, supervised 24 hours a day by trained staff. Each group is responsible for the care of its own campsite and all boys participate in daily chores, such as cleaning, laundry, cooking, and wood chopping. The outdoor environment offers many lessons, such as the value of teamwork, self-reliance, and natural consequences of behavior. The boys take part in a wide range of activities including swimming, canoeing, backpacking, whitewater rafting, primitive skills development, basic carpentry, and campsite construction.

Program Rank:
4.25 of 5. (4 total votes.)
If you are Stone Mountain
click here to edit/add information on your program.