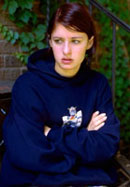 Info on



Boot Camps

Military

Wilderness

Therapeutic

Under 12

Over 18



Submit a Program
Advertise Here!

Three Springs
Program Type: Boarding School
Ages: 12-17
State: AL
City: Huntsville

Contact Info:
Email: Send an Email using this form.

Program Description:
Thereís a difference between a normal, rebellious teen, and a teen whoís rapidly spiraling out of control. The effects on your child and your family can be devastating. Three Springs offers adolescent treatment programs to help families like yours. Putting Your Child In an Adolescent Treatment Program Is a Big Step But there comes a time when you have to make difficult decisions if your child is going to regain control, learn respect, and take responsibility for his or her actions. You want your child to stop failing in school. You want your child to have professional, compassionate care. You want the pain to stop. You want to be a family again. Three Springs is here to help you face those difficult decisions and to offer guidance. Our adolescent treatment programs can help your child regain his or her life, so you can regain your family. Three Springsí Adolescent Treatment Programs Have a Long History of Success Our success comes not just from the number of our graduates, but from their long term success after they leave the program. Three Springs has treated thousands of children since 1985. There is help and hope for your child. Many of our residents have gone on to prestigious colleges and universities, and are leading highly productive, happy lives.

Program Rank:
3 of 5. (2 total votes.)
If you are Three Springs
click here to edit/add information on your program.