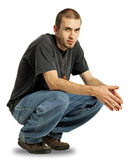 Info on



Boot Camps

Military

Wilderness

Therapeutic

Under 12

Over 18



Submit a Program
Advertise Here!

White Mountain School †
Program Type: Wilderness
Ages: 12-17
State: NH
City: Bethlehem

Contact Info:
Email: Send an Email using this form.

Program Description:
Founded in 1886, the School's modern history began in 1936 when it moved from Concord to Bethlehem. There was one reason driving that move: The Outdoors. The outdoors surrounds us - nearly 1,000,000 acres of mountains, forests, rivers, waterfalls and spectacular views in the White Mountain National Forest. Everywhere, we are surrounded by things greater than ourselves. Our community is one where we are all looking out for each other every day. It starts every morning after breakfast when the entire school gathers for Morning Meeting. We sit on the floor of the Great Hall and talk with each other, without the need of a microphone. A time to share, a time to be together, as only a small school can. It's a place where we all know each other's names, a place with no cliques, a place with personal space, a place with small classes...a place people can get their arms around.

Program Rank:
n/a of 5. (0 total votes.)
If you are White Mountain School †
click here to edit/add information on your program.