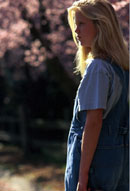 Info on



Boot Camps

Military

Wilderness

Therapeutic

Under 12

Over 18



Submit a Program
Advertise Here!

Intermountain Children's Home
Program Type: Boarding School
Ages: Under 12
State: MT
City: Helena

Contact Info:
Email: Send an Email using this form.

Program Description:
Intermountain Children's Home and Services is a nationally recognized, non-profit organization that provides treatment programs dedicated to children suffering from moderate to severe emotional disturbances. Since 1982, Intermountain has specialized in residential and outpatient services that effectively address the treatment and permanency needs of children. Intermountain offers highly integrated therapeutic and educational services for children and youth. Located in Helena, Montana, Intermountain has responded to the special needs of children since 1909.

Program Rank:
1 of 5. (2 total votes.)
If you are Intermountain Children's Home
click here to edit/add information on your program.