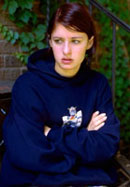 Info on



Boot Camps

Military

Wilderness

Therapeutic

Under 12

Over 18



Submit a Program
Advertise Here!

The Academy
Program Type: Wilderness
Ages: 12-17
State: OR
City:

Contact Info:
Email: Send an Email using this form.

Program Description:
The Focus Program is ideal for students who are in transition from a wilderness program to their homes, for a short-term residential program to boost the performance of teens who are mildly problematic, or as an affordable high-impact program for families on a limited budget.

Program Rank:
2 of 5. (1 total votes.)
If you are The Academy
click here to edit/add information on your program.