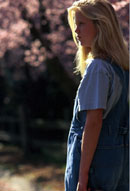 Side Effects of



Adderall

Clonidine

Concerta

Desyrel

Dexedrine

Luvox

Nardil

Paxil

Prozac

Ritalin

Serzone

Wellbutrin

Zoloft



Submit a Program
Advertise Here!

Side Effects of Dexedrine
Possible Side Effects of Dexedrine
Palpitations, tachycardia, elevation of blood pressure. There have been isolated reports of cardiomyopathy associated with chronic amphetamine use.
Psychotic episodes at recommended doses (rare), overstimulation, restlessness, dizziness, insomnia, euphoria, dyskinesia, dysphoria, tremor, headache, exacerbation of motor and phonic tics and Tourette's syndrome.
Dryness of the mouth, unpleasant taste, diarrhea, constipation, other gastrointestinal disturbances. Anorexia and weight loss may occur as undesirable effects.
Impotence, changes in libido.